Our Timed Auction is currently live. Click here to view.
Follow our channel on WhatsApp for the latest updates. Click here to view.

Next Auction – Tuesday 2nd - Friday 5th January 2024
Four Day Fine Art & Antiques Auction.
Viewing on 29th & 30th December from 9am. Consignments - NOW CLOSED.

APRIL SALE REPORT
Hannam's Auctioneers underwent their largest auction to date with great success last Friday. The 900 lot sale on the 24th April attracted many new faces to Hannam's auction room in Selborne, Hampshire, as well as over 400 customers from across the world bidding via the internet and telephone.
As always the oriental market is still as strong as ever, with a lovely Chinese Qing dynasty Wucai porcelain brush washer selling for £8,500. A good 18th century Chinese carved cinnabar lacquer box and cover sold for £8,000, and a 17th century Chinese blue and white circular porcelain bowl, after being valued at just £30, sold for £1,500.
But it was not just the Oriental market that dominated the auction, English and continental porcelain held its own with a fantastic private collection of 18th century Worcester, Liverpool & Lowestoft sparrowbeak jugs all selling to both buyers in the room and online. An early 20th century coalport dessert service by Walter Stinton and Edward Ball, entered locally sold for £1,100, as well as a good early 19th century Swansea part tea and coffee service for £950.
In the jewellery department, telephone bidders furiously battled against each other for a lovely ladies Cartier 18ct yellow gold bracelet, and a late Victorian/Edwardian ladies diamond brooch comprising of five large central diamonds, eventually selling for £1,700 and £2,700 respectively.
After Hannam's auctioneer's success with watches and clocks in their last auction in March, it came as no surprise to see similar results on Friday. A 1970's gentleman's 18ct yellow gold omega automatic constellation wristwatch sold for £1,800. A fine Louis XVI century French ormolu and sevres porcelain mantel clock sold for £3,000. And a good regency ebonised eight bell bracket clock sold for £1,800.
Celebratory tunes were playing for Hannam's staff after a successful and enjoyable auction in the form of a stunning 19th century French musical box by Martinet and Benoit, which sold for £4,200, with many European bidders travelling far and wide to inspect the wonderful item.
Hannam's Auctioneer's next auction will be on 5th June, and Mr Hannam invites you to come down to the Saleroom to consign items or to ring for enquires on 01420 511 788. Hannam's offer free valuations Monday to Friday 10.00am until 4.00pm, and for further information please visit our website at www.HannamsAuctioneers.com or email sales@HannamsAuctioneers.com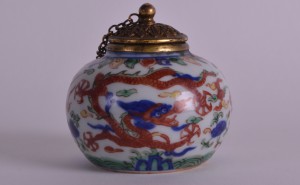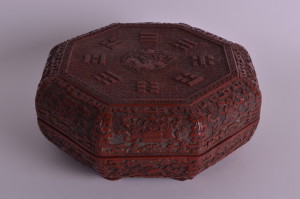 Back to Sale Highlights