Next Auction: Tuesday 19th September
One Day Auction of Antiques and Collectables from 12pm
(Viewing morning of the sale from 10am)
DAME LUCIE RIE VASE SELLS IN AUCTION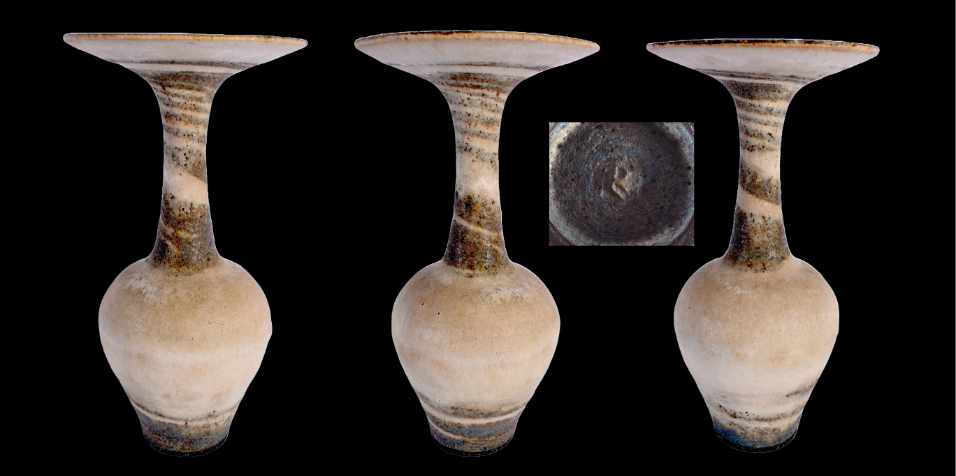 A lovely stoneware vase, created by the late Dame Lucie Rie, was sold at Hannam's Auctioneers in Selborne for £13,000. The Austrian-born British studio potter, famous for her bowl and bottle formed studio pottery, had an illustrious career which span from Vienna in 1925 to London 1990. She fled Nazi occupied Austria in 1938 and settled in London, making ceramic buttons and jewellery during the war to earn a living. Taking inspiration from Japanese works or art, Rie went on to design and create many pieces that have been exhibited and praised worldwide. Her London studio is now a display piece at the Victoria and Albert Museum in London. Consigned via a European collector, the piece gained plenty of global attention via Hannam's multiple online platforms, and eventually sold to a Japanese buyer. 
Another interesting piece that sold at Hannam's was a rare Chinese Qing dynasty (1644-1911) snuff bottle, unusually painted with European figures on both sides. Valued at £400, the piece sold to a telephone bidder for £11,000.
Hannam's will be hosting future auctions, there will be a four-day auction commencing on 21st February, followed by their Easter four-day auction starting on the 3rd April. Entries for consignment are still open, and free valuations are available at their showroom in the village of Selborne. For more information contact their office on 01420 511788 or sales@hannamsauctioneers.com.
Back to Sale Highlights