Next Auction: Tuesday 19th September
One Day Auction of Antiques and Collectables from 12pm
(Viewing morning of the sale from 10am)
£32,000 CENSERS DISCOVERED AT THE TIP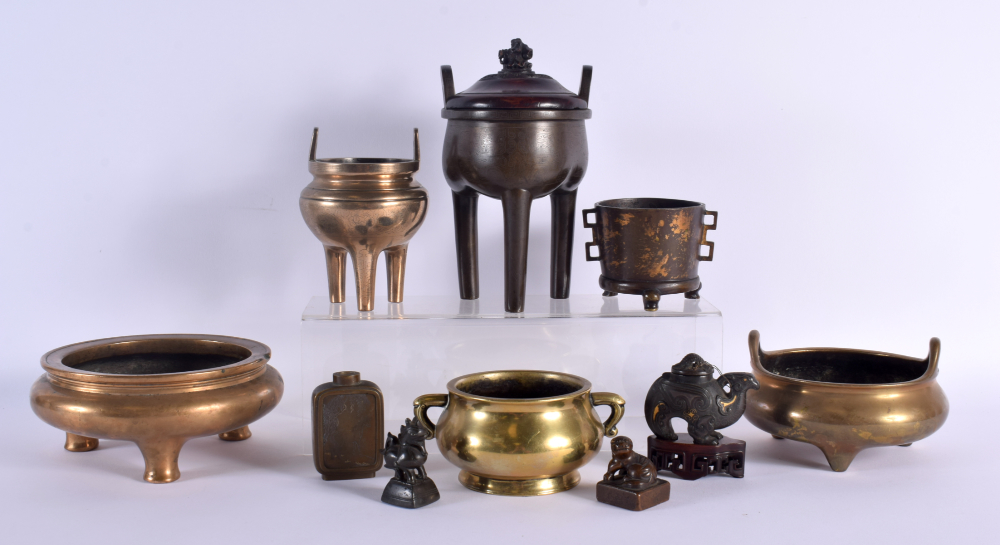 Nine 17th Century Chinese censers and metalware were discovered at a local recycling centre in North Hampshire. Being put into Hannam's Auctioneers of Selborne, they sold collectively for £32,000. It's staggering to see what people are willing to throw away, and although it is hard for non-experts to value items, it just shows what hidden gems are still around, but worryingly may have already been thrown away. 
Another interesting piece that sold in the same auction was a 19th Century Minton porcelain jug, which also astonishingly had been discovered at another recycling centre. Still in excellent condition, the piece sold for £2,200.
The story of the week however was a collection of watches was put up for sale, consigned locally from an elderly couple, who couldn't believe the hammer price. The private collection, which included two Submariner Rolex's, and a Pepsi GMT Rolex sold for a combined hammer total of £23,500.
With the current economic climate, and cost of living being a considerable struggle for a lot of people, the couple were overcome with joy and relief as they watched their items sell. It is moments like this, that make the industry a joyous place to work, witnessing an elderly couple shed the stress of economic struggle and finally be able to enjoy their life without having to worry about future energy bills and rising costs.
Hannam's will be hosting future auctions, and we hope we can change more lives and better people's futures. There will be a four-day auction commencing on 22nd November, followed by their January four-day auction starting on the 3rd. Entries for consignment are still open, and free valuations are available at their showroom in the village of Selborne.
Back to Sale Highlights